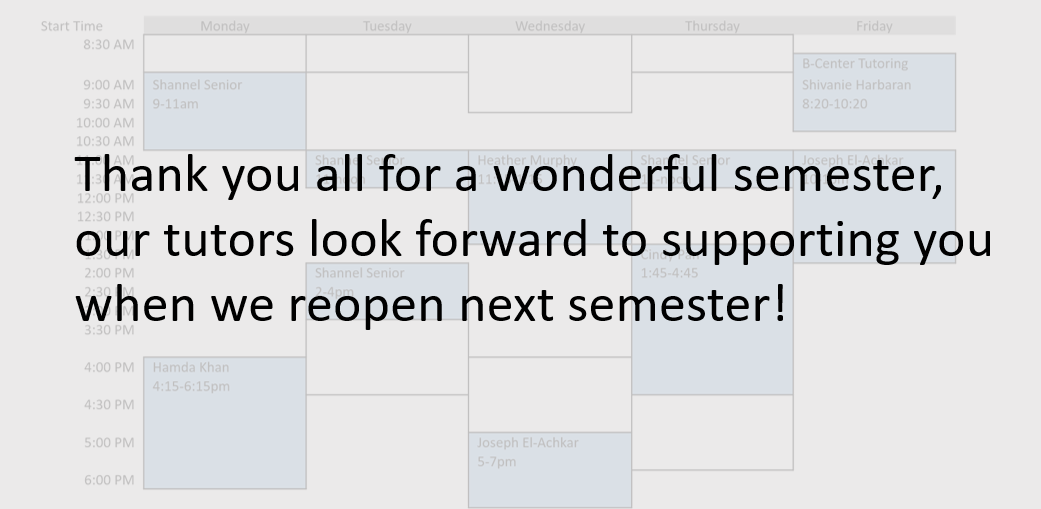 BCenter Virtual Tutoring
Cindy, Joseph, and Lorraine will be assisting you virtually using our Biology Tutoring Center Microsoft Team. The first time you join our team you will need to register for access.
To register for our Team:
1) Click here, or on the BCenter logo to the right to navigate to our Microsoft Team.
2) Once you open Microsoft Teams enter the code: n3ipf85 to join!
(You might need to find the "Teams" icon in the left hand menu, and then click "Join or create team", then you can enter the code above).
3) Warning, you must sign in with your @UCONN.EDU Microsoft account in order to access this team.
*Note, UConn Students have free access of Office 365, if you do not have Microsoft office suite installed on your computer click here to get access to office 365.
For assistance registering, check out this how-to video. If all else fails, just email Professor Audette@ Dylan.audette@uconn.edu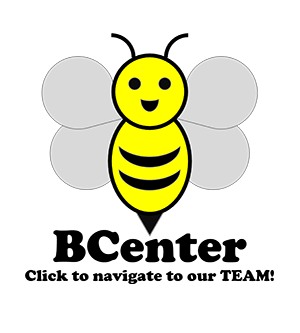 Meet our instructors and tutors:
Lorraine Perez, Supplementary Instructor
Hello! My name is Lorraine (she/her/hers) and I am the supplemental instructor for Bio1107 at the Hartford Campus. I am a Biology major in my 2nd year in college with aspirations to pursue a career in the healthcare field. I have taken Bio1107 and this semester I will be taking MCB 2210 (Cell Biology). I know that we are experiencing some strange times, but I am looking forward to supporting you in this class as much as I possibly can! I want to be there for you in every step of your learning experience 🙂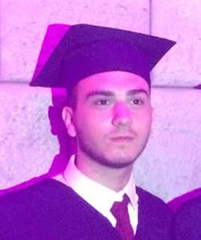 Joseph El-Achkar, Biology Tutor
Hi! My name is Joe and I'll be tutoring this semester at the B-Center. I'm currently a Junior at Uconn majoring in Biology. I'm doing Pre-Med right now aiming to pursue a career in Neurology, but you never know what the future holds. I've taken Bio 1107 and Bio 1108. Even though this semester is going to be different I'm still very excited to tutor students online. If you need help with your class or just need a quick refresher on Biology topics, feel free to join the tutoring sessions I'll be happy to help.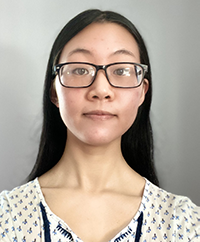 Cindy Pan, Biology Tutor
Hi my name is Cindy Pan! I am a junior majoring in Molecular and Cell Biology and planning to double major in Philosophy. My career goal is to become a physician that can provide quality care to patients holistically—to not just focus on the problems presented to me at face-value, but trying to understand the patient on a deeper level. I believe many factors contribute to someone's health outcome: race/ethnicity, zip code, education, socioeconomic status, etc. Therefore, as a future physician, I would like to work in under-served communities, because for these vulnerable populations, healthcare becomes a privilege. I am a strong believer that healthcare is an universal right and everyone should have access to quality and affordable care!
Currently, I have taken Principles of Biology I (BIOL 1107), Principles of Biology II (BIOL 1108) and Human Genetics (MCB 2400). If there are any questions pertaining to the courses above, feel free to stop by the B Center to get them answered! I am excited to work with students this Fall and help you all grow as learners and succeed!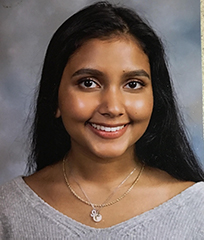 Shivanie Harbaran, Biology Tutor
Hi! My name is Shivanie (she/her/hers) and I am a biology tutor! I am a sophomore majoring in Allied Health. I have taken Bio 1107 and I am currently taking Bio 1108 and MCB 2215. These times are very difficult right now, but I look forward to helping you succeed in your biology classes! Please feel free to stop by virtually!
Recent Posts
Modified tutoring schedule for 11.2 – 11.6

Our tutor's have moved their schedule around to better support the BIOL1107 exam on Thursday morning. So: Shivanie is tutoring session from 11.5 is moving to next Tuesday evening 11.3 from 5-10p Lorraine is moving her 11.5 SI session to Monday evening 11.2 at 6pm, She will hold her normal Tuesday afternoon session at 4:30pm, and […]
3.18 Remote Learning Update

Dear Students, We are excited to open the Biology Tutoring Center's online site to support your transition to online learning. Expect more information to come shortly, but we should have some hours available the week of 3.23, with more beginning after that. You can always find the most up-to-date schedule here. We will be using […]
Spring 2020 Final Tutoring Schedule Updated

Dear Students, our list of hours for the Spring 2020 semester is now complete. In addition to our previously scheduled hours Lihini can work to support your learning Monday, through Thursday mornings beginning at 8:30 AM, please stop by for help before class. best, Dr. A
About the BCenter
The UCONN Hartford Biology Tutoring Center provides free tutoring for life science courses listed under BIOL, EEB, MCB, and PNB.
Our tutors are excited to work with you, our office is located at 314D Hartford Times Building, but we are operating online-only for the time being. Check back for updates!
Contact us:
For any comments or concerns please contact:
Dylan Audette, PhD
Assistant Professor in Residence
Department of Cell and Molecular Biology
dylan.audette@uconn.edu