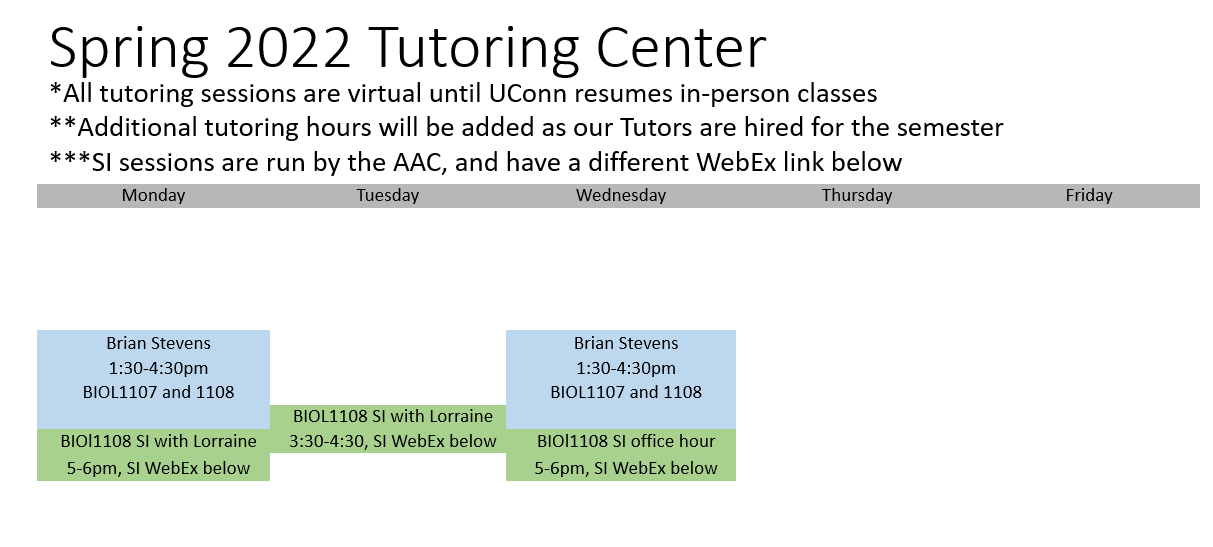 BCenter In-Person Tutoring
Our tutors and SI's are ready to assist you beginning Wednesday January 19th. The center will begin the year operating virtually until UConn returns to in-person instruction. You can find our tutors using the WebEx link below during their normally scheduled help hours.
Virtual link for BCenter Tutors: https://uconn-cmr.webex.com/uconn-cmr/j.php?MTID=m68287c6d04044a446e46d24101cf69b5
Virtual link for BIOL1108 SI sessions with Lorraine: https://uconn-cmr.webex.com/meet/lop18005
After UConn returns to in-person learning, most sessions for the year will be held in-person in the Biology Tutoring Center in room 314D of the Hartford Times Building. Please stop by during their hours and they'd love to work with you!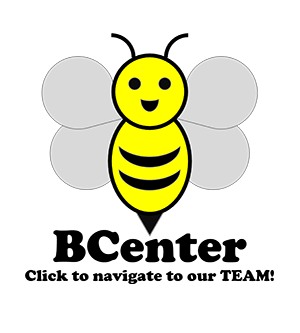 Recent Posts
Getting ready for the spring semester

Our first tutoring hours have been posted for the spring 2022 semester. We will be tutoring virtually using the WebEx link under the schedule for the first few weeks of the year, until UConn resumes in-person instruction. Currently we only have one tutoring session posted, but I will post more hours in the coming weeks […]
BCenter open for two final's week sessions

Most of our tutors need to prepare for their own exams, but the BCenter will be open for two finals-week sessions run by Brian, one Tuesday from 1:30-4:30pm and one Thursday from 1:30-4:30
About the BCenter
The UCONN Hartford Biology Tutoring Center provides free tutoring for life science courses listed under BIOL, EEB, MCB, and PNB.
Our tutors are excited to work with you, our office is located at 314D Hartford Times Building, but we are operating online-only for the time being. Check back for updates!
Contact us:
For any comments or concerns please contact:
Dylan Audette, PhD
Assistant Professor in Residence
Department of Cell and Molecular Biology
dylan.audette@uconn.edu